Taipei, the capital of Taiwan, is an amazing city to explore and one whose beauty lies in its blend of Chinese culture with a curious fusion of Japanese, Southeast Asian and American influences. Its tourist sites head the list of  excursions of cruise ships  calling at the nearby port of Keelung and it is from there that this 'One way to do' review commences.
Cruise ships berth in Keelung at the Keelung cruise ship terminal…
*****
Here is a view of the terminal entrance…
For our visit to Taipei from Keelung my wife and I chose to travel by train. The railway station is a leisurely 15 to 20 minute walk from the cruise terminal keeping the water basin on one's right and  then using the blue footbridge indicated by the red arrow in the photograph below…
The cruise terminal has a money changer booth close to the terminal entrance and I would strongly recommend exchanging some currency for reasons which will soon become obvious …
The taiwanese currency is the 'New Taiwan Dollar', NTD, and as we had commenced our cruise in  Singapore I chose to change back Singapore dollars…
…at what I thought a considerably good rate.
Once across the 'blue' footbridge, Keelung railway station is directly in front of you…
Just out of interest, situated between the bottom of the footbridge steps and the station entrance is a very helpful 'Visitor Information Centre'…
Keelung railway station is slightly complicated but in simple terms if you are heading for Taipei you need the 'SOUTH' Station…
Tickets to Taipei can be purchased from machines on the main concourse…
Good to note that pretty clear instructions are duplicated in English. For some reason, not clear at the time, a return ticket was not possible to Taipei Main Station, only a single which, for the two of us came to 56 NTD ( approx £1.47 at Senior rate)
Once armed with a ticket the gates to the various platforms are clearly visible in the station lobby…
…and the rest is easy…
The journey between Keelung and Taipei Main Station takes 45 minutes. Trains leave promptly and run on time. During the journey 'next station' announcements are in Chinese and English and an in carriage  neon sign also illuminates the next stop.
On arrival at Taipei Main Station we headed for Metro Taipei and purchased  two 'one-day' Metro Passes from one of the information counters….
A One-Day Pass is valid for unlimited Taipei Metro rides from first use until the end of service in a single day and costs 150 NTD each (Approximately £4.00 each).
On  purchase we were each given a comprehensive Metro Map…
…which we used in conjunction with the Insight Taipei Guide book we purchased prior to leaving the UK…
To our delight the Taipei Metro system was not unlike most others in the Far East: everything was well signposted…
Our first priority was to visit  Liberty Square...
…and the grandiose memorial to Taiwan's former dictator, the Chiang Kai Shek Memorial Hall…
 ..perhaps one of Taiwan's most memorable landmarks, and certainly one of its most controversial.
A giant statue of the Generalissimo…
…sits atop 89 steps (one for each year of his life), overlooking a 240 000 square metre public square…
and (perhaps more importantly for the general) looking out towards the China he lost and always vowed to re-take. Beneath the giant statue is a museum offering Chiang's account of the turbulent 20th century Chinese politics, including the invasion of China by Japan, the rise of the Republic of China, its defeat to the communists and subsequent retreat to Taiwan, which it has occupied since. The site is also home to the National Concert Hall and National Theatre. They occupy those two buildings either side of the Main Gate.
We were lucky in that our timing coincided with the changing of the Guard in the Memorial Hall: this occurs on the hour and is well worth seeing.
Next on our list, and needing a Metro line change, was the Longshan Temple…
One of the largest and the  most well known temples in Taiwan, the Mengjia Longshan Temple was built in 1738 by settlers from Fujian as a gathering place for Chinese settlers.  Located in the old village part of Taipei, Wanhua District, this temple has stood the test of time and lasted through several natural disasters and wars.
Emerging from the Longshan Temple Metro Station one immediately realises what is on offer in the Wanhua District…
including the Huaxi Street Night Market…
…the home of 'Snake Alley'…
…with its specialist 'snake' restaurants…
Also a short walking distance is the Bopillao Historic Block…
Bopiliao Historic Block is one of the key attractions of Wanhua District that portrays some of the oldest and most historical architecture in the modern city life of Taipei. 
Between Bopiliao Historic Block and the Longshan Temple  in Wanhua is Herb Alley…
*****
*****
..a fascinating collection of door to door herbal shops, each one full with sacks and drawers of fresh or dried herbs, or filled with baskets of fresh green medical herbs containing some  300 to 400 different kinds of spices.
No visit to Taipei would be complete without a visit to Taipei 101…
Officially classified as the world's tallest building when completed in 2004  its 101 floors serve as an icon of modern Taiwan.
Taipei 101 features  indoor Observation Decks on the 88th and 89th floors and an outdoor Observation deck on the 91st floor. Each offers 360-degree views and are open to the public daily…
The elevator travels at 60.6 km/h and transports passengers from the 5th to 89th floor in 37 seconds…
The entrance fee is 600 NTD which equates to around £16.00.
Taipei 101 is designed to withstand the typhoon  winds and earthquake tremors that are common in the area east of Taiwan. Like all supertall skyscrapers, Taipei 101 has a mechanism inside to help stabilize itself in high winds. These dampers don't keep a tower from swaying—in high winds you can definitely feel a tall tower move—but they do keep that movement controlled. Here is the 'wind damper' which is accessible on the 92nd floor and is a must to observe…
Here is a website that explains how the 728 ton 'tuned damper' behaved during Typhoon Soudelor...
http://www.popularmechanics.com/technology/design/a16819/tapei-101-mass-damper-record/
Finally before descending back to earth a view of the next visit on my list…
..that yellow roofed building and adjacent park area is the National Sun Yat-sen Memorial Hall…
Sun Yat-sen was the first president and founding father of the republic of China and is referred to as the 'Father of the nation'. He is greatly revered throughout Taiwan. Here's the reverse shot of the previous but one photograph, taken from the steps of the Memorial Hall –  Taipei 101 looking pretty impressive as a backdrop…
Once again lady luck played her part. Every hour there is a formal changing of the guards, which is a popular tourist attraction  and we were in good time to witness yet another changing of the guard ceremony…
…as well as catch up with the man himself out in the gardens…
There are many impressive buildings in Taipei, not all modern structures, and many reflect the city's heritage. The final two buildings that were on my list were the rather magnificent 'Presidential Office Building'… 
and, after yet another Metro ride, the Ximen Red House Theatre...
Having made the Metro journey lady luck had finally deserted us, the Red House Theatre was under renovation.
A listed historical building, built in 1908 during Japanese rule,  it was originally a market building that was converted into a theatre in 1945, though the extension seen below still has market and craft stalls… 
I previously mentioned that while travelling on the train between Keelung and Taipei we were twice given the option to transfer to faster trains. One of the stations where this was announced was Nangang. As Ximen and Nangang  appeared to be on the same 'Blue' (Bannan) metro line this became a challenge to my sense of adventure and, in possession of the all day metro pass,  we headed for Nangang.
No problem whatsoever, there was good signage between the Nangang metro and mainline stations…
…and there was the added bonus that the rail fare from Nangang to Keelung was almost halved from the morning journey. Once again, more than adequate signage directed us to the correct platform and train…
That concludes this edition of 'One Way to do Taipei' and I hope you have enjoyed our experience. It is a wonderful city to explore and, as I hope I have shown, relatively cheap and easy to do on one's own. The Taiwanese are an extremely friendly people and we always found them eager to answer our questions while relishing the chance to practice their English while we never once felt under any threat whatsoever.
If you have enjoyed this 'One Way to do Taipei' review and would like to be amongst the first to hear of new reviews including a forthcoming Rhine river cruise on Viking Eir and  something a little different –  cruise on  Star Clipper …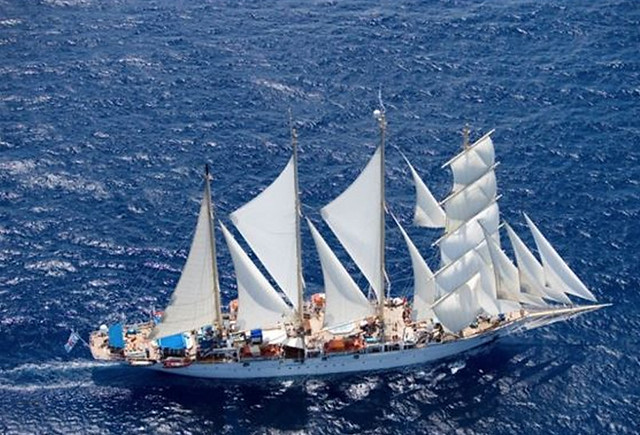 … also port reviews ( which will soon include One way to do Bordeaux and Yangon in Burma), why not join the 551 other followers by clicking on the 'Follow' link on the front page.
You will be alerted by email immediately a new post appears.